If you browse American decorating magazines or French books on stylish interiors, you will see fabulous homes with beautiful statues and religious figures on display.

Many extremely wealthy rock stars have been known to purchase and restore old monasteries or Catholic retreats and within those beautiful buildings there are stone statues, wooden carvings or large plasterwork figurines. This proves that you do not need to be religious to appreciate something for its intrinsic beauty.

Many of my items have been found at flea markets but eBay (international auctions) is a great source for new collectors.
Lella Loves... Religious Icons
This is a Christmas card which I thought was so lovely it deserved framing.
Lella Loves... Religious Icons
As a collector of small religious icons, I am easy to buy for when my friends go on holiday.
Lella Loves... Religious Icons
This Madonna figurine was bought for me last year in Italy and the candelabra was £3 at a car boot sale.
Lella Loves... Religious Icons
If you see an item which really touches your heart, of course, you should have it and display it proudly.
There are no rules on how to decorate your own personal space. You should live it, love it and enjoy it. If you like to burn candles or your like to meditate, create a quiet space within your home.
You might already have a sitting Buddha but you might not be a Buddhist.
Live your life how you feel is right for you.
Bright Blessings to you today and many thanks for dropping by :)
Lella xx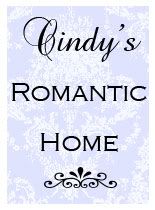 Yippeee!
http://lellalovescreativity.blogspot.com